Biloxi Blues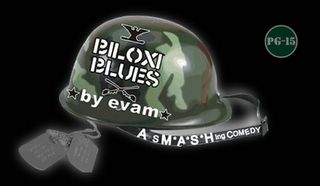 Well here we go...its the start of a new run of shows of the Biloxi Blues- a play about so many things, about growing up and about identifying yourself. So if you are in town and are reading this, do drop in and watch the show.
Venue: Sivagami Petachi Auditorium, Alwarpet
Date: 10th,11th,17th,18th,24th,25th september
Time: 7:15 pm on 10th and 17th and a 2 pm and 7:15 pm show on 11th and 17th at Sivagami and 7:15 pm on 24th and 25th september at Chinmaya Heritage Centre, Harrington Road
Have a nice time.
Oh forgot to mention, I am in it too...